Published in The Sydney Morning Herald, 19 February, 2018
Canberra is finally beginning to push back against Beijing's long-running campaign to seduce our elites so completely that the nation kow-tows before China's wishes.
The first phase of the pushback culminated in December with the Turnbull government introducing legislation to outlaw foreign interference operations and novel forms of espionage. Afraid that its well-made plans will be thwarted, Beijing has been making panicky claims that it's all motivated by "anti-Chinese racism".
Led by shadow attorney-general Mark Dreyfus, the Labor Party is gearing up to oppose the legislation. Dreyfus says his concern is to protect press freedom, but that is being used to undermine the rationale of the laws themselves.
Amending the legislation to protect democratic freedoms is easy. The harder task is undoing the deep penetration of the Labor Party by proxies for and agents of the Chinese Communist Party. The spectacular downfall of Sam Dastyari was one clumsy instance of a more insidious problem for Labor.
The Liberal Party has been subject to the same kind of influence operations and the party undoubtedly has a problem. Yet, going by the Turnbull government's determination to enact the foreign interference legislation, the Liberals still remain willing to put basic Australian democratic freedoms before Chinese money.
Apologists for China in the Labor Party have been working, wittingly or otherwise, to entrench China's structure of influence. Last week, Kevin Rudd played perfectly into the hands of Beijing by lambasting the Turnbull government's proposed laws as an "anti-China jihad".
The Mandarin-speaking former prime minister said that current laws are perfectly adequate. If that's true, why have there been no prosecutions? And why are several Western nations watching events here so intently, expecting to follow the trail being blazed in Australia?
The Rudd government's approach to China was weak and indecisive, perhaps best represented by Rudd's disastrous decision in 2008 to wreck the emerging Quadrilateral Security Dialogue with India, Japan and the United States. His pull-out, under Chinese pressure, soured relations with India and delayed for a decade cooperation between the four democratic powers to begin acting jointly to resist Beijing's aggression.
Rudd believes what he put in place is enough to protect Australia. Anyone who has tracked China's growing influence over the last several years, including our intelligence agencies, knows that is laughable.
It's to be expected that a former leader will attempt to burnish his legacy, but when he uses his residual influence to expose the nation to foreign domination he needs to be called out. Rudd's Labor predecessor Paul Keating retains much greater influence in the Labor Party and beyond. He chairs an international advisory council for the huge China Development Bank. He regularly praises the Communist Party bosses for their brilliant achievements—"the best government in the world for the last 30 years"—and calls for Australia to loosen our ties with the United States.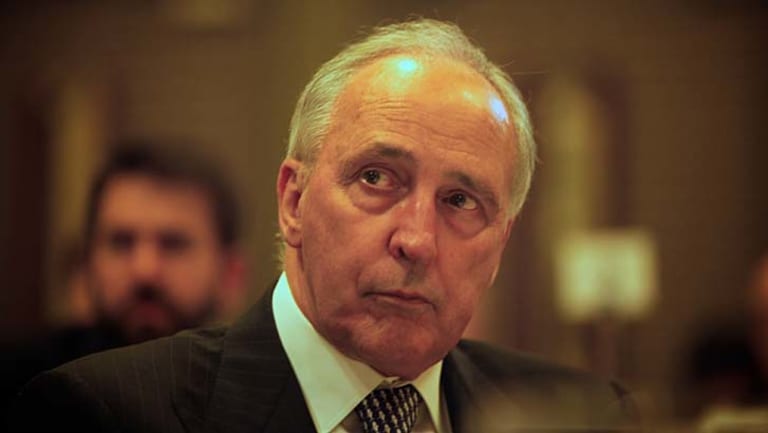 Keating is the godfather of the powerful NSW right faction of the ALP that has been so corrupted by Chinese influence. Dastyari may have gone because of his unseemly relationship with Chinese billionaire Huang Xiangmo, but plenty of powerful Beijing sympathisers remain.
Former NSW premier and foreign minister Bob Carr has been castigated for agreeing to run a "think tank" established with a large donation from Huang Xiangmo. Carr proudly proclaimed that the Australia-China Relations Institute would adopt a "positive and optimistic" view of China.
Tony Burke, a federal leadership aspirant, is also a beneficiary of Chinese money. His election campaign was boosted by a $30,000 donation from a source flagged by ASIO as connected to the CCP.
When asked on radio about the $30,000 donation, Burke said it was donated by a family friend, whom he holds in the "highest regard".
There are current and former Labor politicians who understand fully the danger posed by the Chinese Communist Party to our democratic freedoms and support measures to protect our sovereignty. They include Richard Marles, Kim Beazley, John Faulkner, Michael Danby, Stephen Conroy and Anthony Byrne. But the party has a cancer growing in it, and it must cut it out.